Ford Pro Intelligence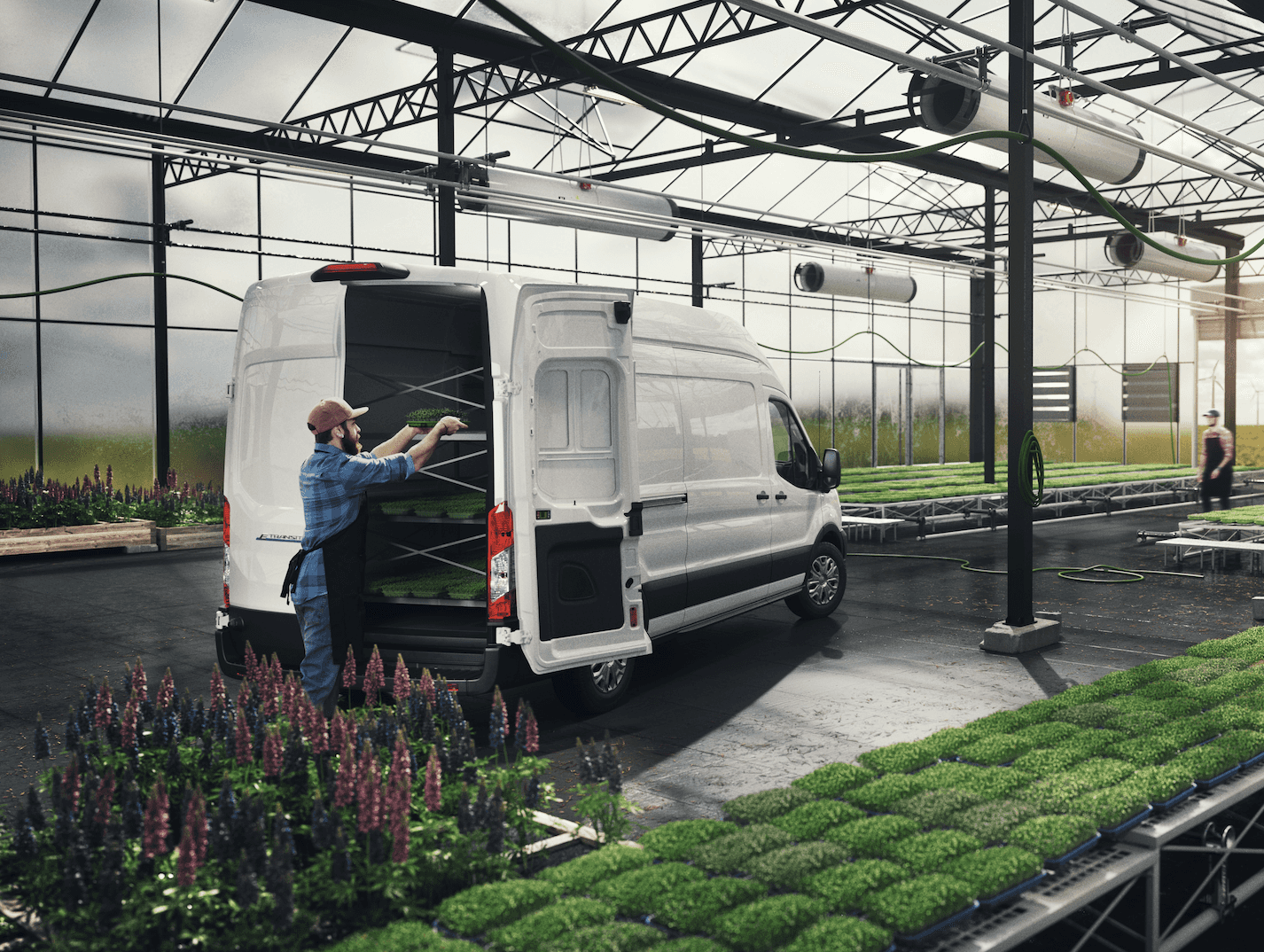 Overview
Ford Pro, which is Ford's streamlined telematics system that helps commercial customers manage their fleet operations, has introduced a new cloud-based platform called Ford Pro Intelligence. It provides a variety of productivity-boosting digital services that bolster fleet operations under one convenient system. The automaker devised Ford Pro Intelligence for its fleet customers to revolutionize the day-to-day functioning by seamlessly integrating an intelligent management system for the trucks and vans they use to conduct business.
The success of Ford Pro Intelligence lies in its ability to provide more data to its users when they need it. One example is that it helps to identify more efficient and effective ways to charge electric fleet vehicles. Because these are becoming increasingly popular, a support system like Ford Pro Intelligence is invaluable for business owners, who can take advantage of information on smarter charging, pre-conditioning, remote monitoring, and reimbursement for home charging. The system also offers reports to help save on energy costs. Additionally, Ford Pro Intelligence shows business operators ways to increase the time that the vehicles remain in operation by detailing things like the vehicle's maintenance status (including whether it needs an oil change or other service. The system also records data on driver behaviors such as harsh braking or aggressive acceleration that could lead to collisions and/or faster deterioration of vehicle components.
What Exactly is Ford Pro Intelligence?
Ford Pro Intelligence is the next step toward making Ford Pro's productivity-accelerating software easier to use for fleet customers who have added EVs to their stable. One of the major complaints among commercial customers was that they didn't have a single space for managing their fleets. As a result, this next-gen platform was established to vertically integrate Ford Pro's assortment of telematics services into a single intuitive interface that saves time and other resources, leading to increased productivity.
Ford Pro Intelligence continuously updates itself with real-time data, and it also uses a few new telematics services to help drivers keep track of and manage their electric fleets. One of the most critical functions of Ford Pro Intelligence is to clarify complex topics for the drivers of these fleet vehicles, helping them to understand their electric vehicle data and determine optimal charging times. It also helps them learn about available charging products and services. For example, Ford is launching six commercial chargers ranging from 11.5kW to 180kW that can be used at home or at a depot (Ford will help with the installation and financing of these charging units, too). Through these features, customers can not only optimize energy costs but also save time and energy to use on direct business matters.
How Else Can It Benefit Businesses?
A major part of Ford Pro's benefits to commercial businesses is the way that it streamlines operations by providing a centralized platform where customers can learn the best ways to manage their vehicles. Ford Pro Intelligence is just the next evolution of Ford Pro, which began as a telematics service solely for gasoline-powered fleet vehicles, but that now incorporates crucial resources and solutions for those that operate on electricity. The result is a system that helps you make real-time decisions so you can keep your vehicles running smoothly and efficiently. Because Ford Pro Intelligence uses the Salesforce management platform to strengthen communication across various departments, customers have access to a diverse set of tools and services that will help them modernize their business operations.
Why It's So Important
More and more big-box retailers have turned to electric fleet vehicles for conducting daily business. Because of this, there needs to be a centralized network of data analytics where those customers can optimize and keep track of their operations. For instance, the all-new 2022 Ford E-Transit work van is becoming increasingly desirable among businesses due to its versatility and customizable nature. For example, more than 300 business customers have placed orders for 10,000 E-Transits, with Walmart commissioning more than 1,100 of them. Without the novel telematics services that Ford Pro Intelligence provides, day-to-day business operations would be difficult to manage, and efficiency and productivity would be noticeably diminished.