Ford Pro System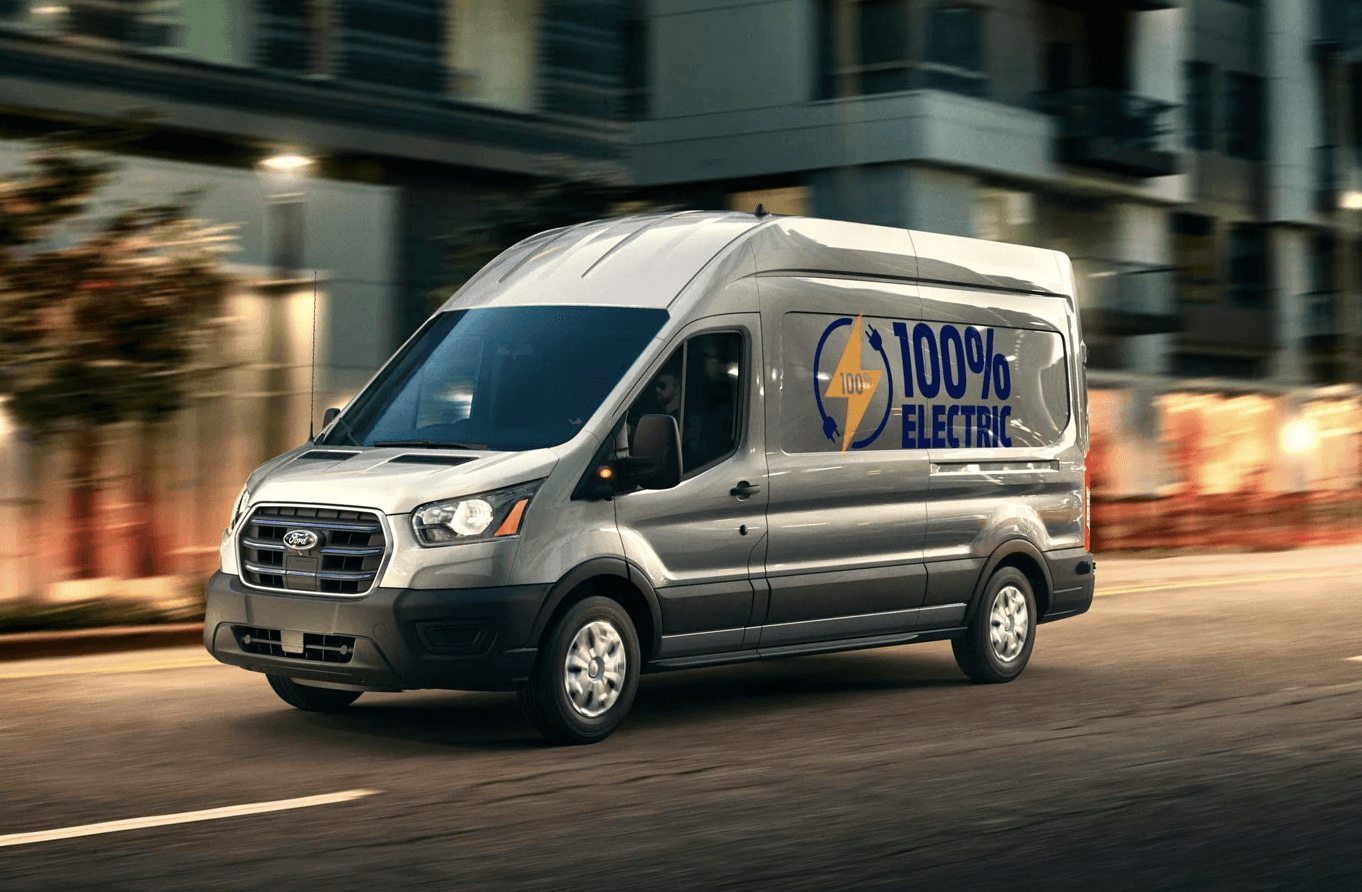 Overview
Just as accounting software keeps an eye on a business's bottom line, the Ford Pro System helps a company know what's going on with its Ford commercial vehicles. Fleet managers have easy access to things like maintenance status, real-time tire pressure readings, and remote locking. Ford also offers enhanced services for driver monitoring and location tracking. All of this combines to reduce vehicle-related costs and increase uptime (the time the fleet vehicles are in operation), helping the business run more efficiently in multiple ways.
Ford Pro Telematics Essentials
Essentials is free for all gas-powered Ford vehicles that have embedded modems. Via a web-based dashboard, owners and fleet managers can easily view odometer details, diagnostic repair codes, recall notices, and maintenance advisories. The data also shows engine hours and oil life to help with scheduling routine maintenance. Remote services for locking/unlocking and start/stop provide extra driver convenience.
The system can alert the fleet manager when a dashboard warning light is illuminated, enabling repairs to be set up sooner while also minimizing the risk of the issue developing into something more serious. This vital information gives managers the opportunity to plan around any vehicle downtime.
Ford Pro Telematics
A small monthly fee adds the complete Ford Pro Telematics service, which supplements the Essentials package with driver behavior monitoring (which will reveal whether employees are speeding or braking too drastically), service log data, GPS tracking with location history, and vehicle security alerts. The system cleverly advises if there are mechanical issues before the vehicle hits the road for the day and monitors fuel efficiency at every mile – even specifically letting you know how much fuel is burned during unnecessary engine idling. The upgraded service expands access through the Ford Pro Telematics Drive smartphone app, and there's even an option to add non-Ford vehicles.
Ford Pro centers on:
• Ford Pro Charging: Electric commercial vehicles make gas stations things of the past. Instead, these BEVs can take advantage of multi-site charging solutions at home, work, or public centers.
• Ford Pro Intelligence: Businesses of all sizes will experience a next-level digital service that provides enhanced vehicle management functions and innovative customer management tools. We'll cover the Ford Pro Intelligence platform in greater detail in a separate page.
• Ford Pro Services Elite: A network of commercial-focused service centers means your work vans and trucks can be back on the road more quickly thanks to extended hours and quick turnaround. Ford is also rolling out a fleet of mobile service vehicles (1,200 by 2025) for even speedier and more convenient maintenance.
• Ford Pro Financing: Under the FinSimple banner, Ford offers bundled financing solutions for vehicles, EV charging, and related services. Unified invoicing reduces the burden of tracking vehicle expenses.
Ford Pro E-Telematics
With the launch of the E-Transit cargo van and F-150 Lightning, Ford commercial vehicle operators are embracing battery electric vehicles (BEVs) as workplace essentials. In response, the automaker has rolled out Ford Pro E-Telematics. The service provides continuously updated range information, charge monitoring, alerts for low range and plug-in issues, and departure preconditioning. Ford BEV purchasers receive three years of free access to Ford Pro E-Telematics and the BlueOval Charge Network.